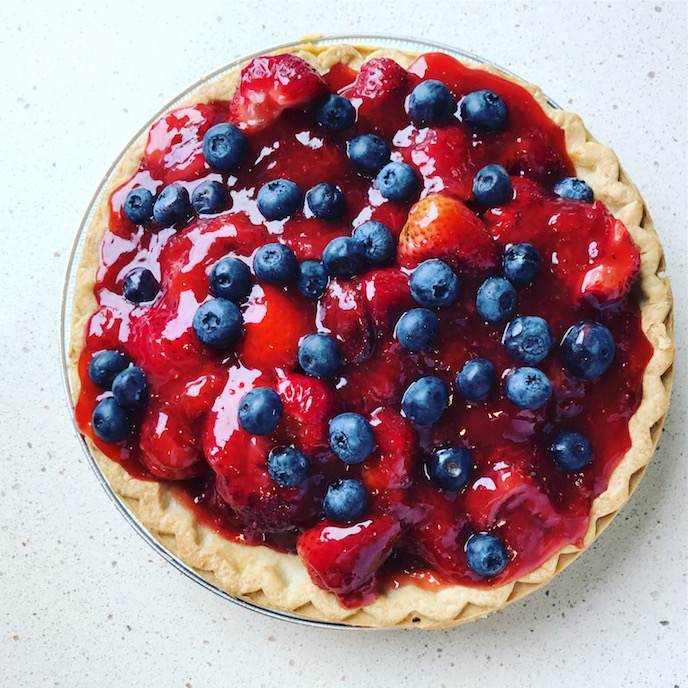 This recipe for summer strawberry pie is really easy and great for picnics, lunches, brunches and parties on hot summer nights. You can use also add all types of summer fruits like blue/black or raspberries, peaches, plums and nectarines.
Summer Berry Pie

1 Pre Made Frozen Pie Crust, blind baked and cooled
4.5 C Strawberries, rinsed, dried and halved
3/4 C Sugar
1/2 tsp. Salt
3 tbsp. Corn Starch
1/2 Lemon, juiced
Cook the crust following the instructions for blind baking. Place 1/3 of the strawberries in a pan with the sugar, salt, lemon and cornstarch. Simmer for 15 minutes on low heat then smash the fruit until chunky. You can also place this into a blender and carefully blend until smooth. Let this mixture cool completly.
Place the rest of the berries into the pie shell, pour over the berry jam mixture and let chill in the fridge for 2 hours. You can top this with extra berries (blue, black or raspberry), whipped cream and ice cream for an extra awesome treat.