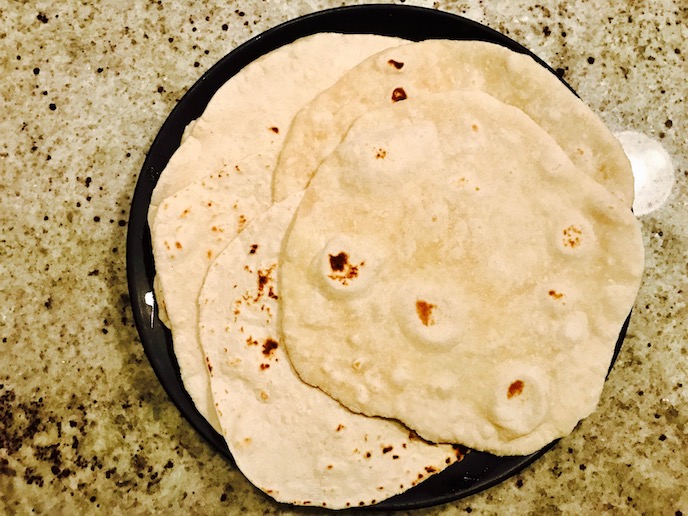 It is no secret that I LOVE TACOS! One day I was making a fresh batch when I looked in my cabinet to find no tortillas, hard or soft. This life problem gave forth to one of the greatest cooking discoveries of my career. The question was, how can I make homemade flour tortillas just like they do at the taco shops? With a little research and "real world experience", I have come up with a very easy recipe and method for making soft flour tortillas. This can be used for tacos, quesadillas, chimichangas, wraps, tortilla chips and more. Once you start making fresh tortillas, you will never go back!
Now Let's Get Cooking!
Chef Egg
Homemade Flour Tortillas
2 C Flour
1/2 tsp. Salt
1/2 tsp. Baking Powder
1 tbsp. Shortening or Butter
3/4 C Warm Water
Place the flour, salt and baking powder into a bowl and mix well with a fork. Add the shortening and then press it into the the flour with the fork tines until it is combined. Add the warm water and mix well until a ball of dough forms. Kneed the dough for 3 minutes with your hand then cover with plastic for 15 minutes. Cut the ball of dough into 8 pieces and let rest for another 5 minutes.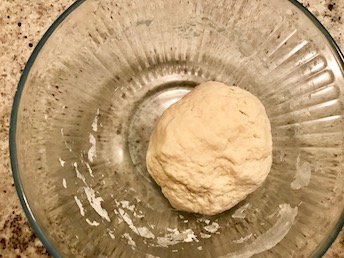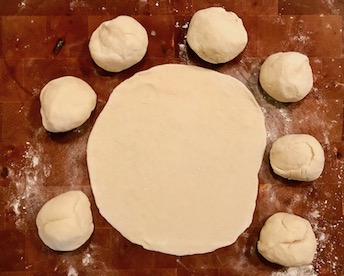 Place a ball of dough onto a floured surface and then flour a rolling pin. Lightly press down the rolling pin onto the center of the dough, turn a half turn and repeat. Flip the dough over, place the pin on the middle of the dough and roll outward, up and down. Lightly re-flour the surface, dough and pin. Turn and repeat this process until the tortilla is very flat.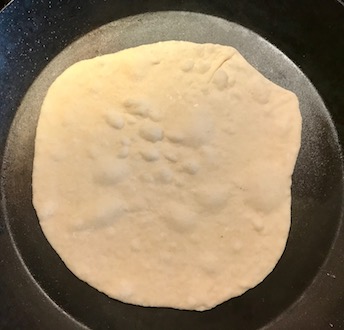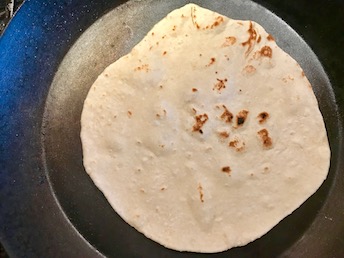 Place a skillet (non stick, cast iron or steel) over medium high heat. Place the flattened dough into the pan and cook for one minute. The tortilla will puff up a bit, you can just press it down with your hand. Turn the tortilla and cook on the other side for about 20 seconds. Place the warm tortilla on a plate and cover with a moist towel while cooking the rest. Keep the tortillas wrapped in plastic until serving.