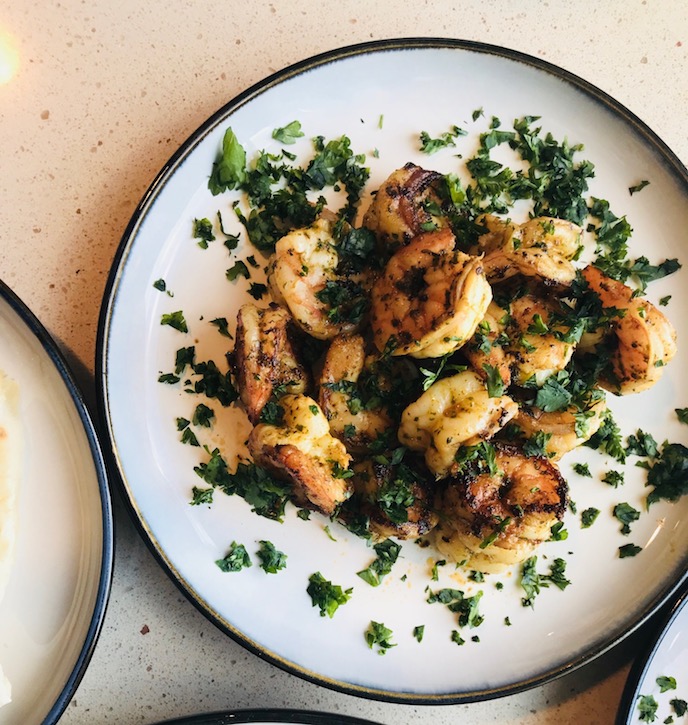 1 bunch Parsley, chopped
1 bunch Cilantro, chopped
10 Garlic Cloves, minced
2 tbsp. Paprika
1 tbsp. Salt
1 tbsp. Pepper
1 tsp. Cumin
1 tsp. Coriander
1 tsp. Ginger
½ C Olive Oil
3 Lemon, Juiced
Place all of the ingredients into a blender and pulse until chunky.
¼ C Sharmoula
1 lb. Large Shrimp, pealed and deveined
Place a large skillet over medium heat. Dry the shrimp well with paper towels then toss the shrimp and sharmoula. Add the shrimp the pan and sauté until cooked through about 3-5 minutes. Garnish with lemons and serve immediately.