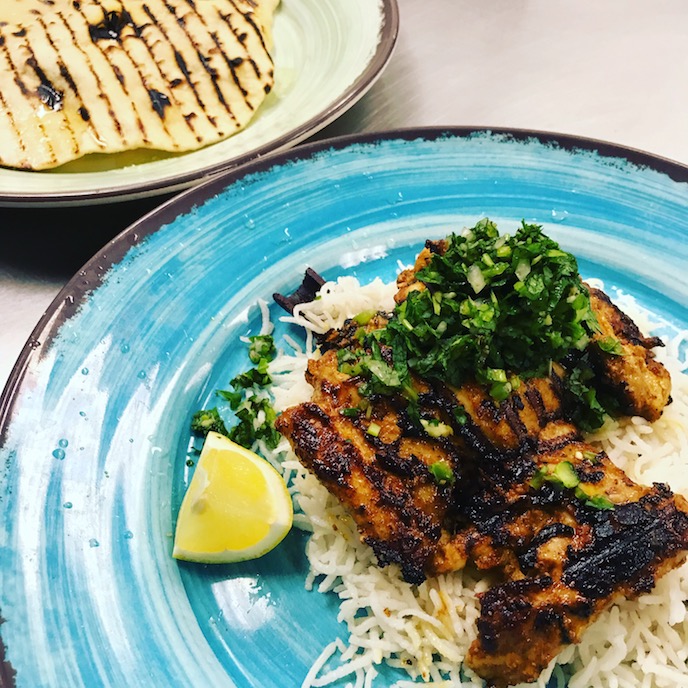 Tandoori chicken is a fantastic meal filled with rich flavors and aromas and definitely something you only eat when you go to an Indian Restaurant. All of the spices and flavors can be intimidating to a new cook but with an adventurous spirit you can make something that will quickly turn into your favorite recipe. Before you start, check your spices and make sure they are fresh. If they have been in the cabinet since you moved in, toss it. Next, when you by new spices, try hitting up the local Asian/International market. The spices are less expensive and are readily available for this recipe. You can also get basmati rice and all types of cool chutneys and sauces to serve with the chicken.
This recipe calls for boneless, skinless chicken thighs because they are cheap, cook quickly and don't dry out. You can pop these on the grill, bake or broil with great results. You can also use whole chicken pieces cut into small portions. Remember, if you want to make your tandoori chicken bright red like they do in the restaurant, plop a few drops of food coloring into the marinade. That's what they do!
Now Get Cracking!
Chef Egg
Tandoori Grilled Chicken

½ C Greek Yogurt
1-2 tbsp. Red Chili Paste
2 tsp. Salt
2 tsp. Fresh Ginger, minced
2 tsp. Fresh Garlic, minced
2 tsp. Garam Masala
2 tsp. Paprika, ground
2 tsp. Curry Powder
1 tsp. Fenugreek, ground
1 tsp. Coriander, ground
1 tsp. Cumin, ground
1 tsp. Sugar
2 lbs. Chicken Thighs, boneless, skinless<,li>
2 Lemons
½ C Fresh Cilantro, chopped
Combine the yogurt, seasonings and the juice of one lemon in a bowl then marinate the chicken for 4-24 hours. Place the chicken on a medium hot grill or 450 F oven and cook until the internal temperature reaches 165 F, about 7-10 minutes on each side. Garnish with fresh lemon and chopped cilantro.